Whether customers are looking for architectural inspiration, aesthetic installations, education, strategy, mentoring or even hands on team building workshops, The Collaboratory is a one-stop shop extension for "Thought and Action" intersecting, to "Make Ideas Tangible" as we "Make Tangible Ways"

"To be Original One must first know the Origin" by Antonio Gaudi

The Origin of The Collaboratory in Denver Colorado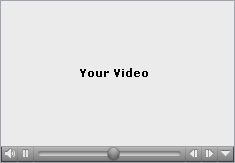 The driving force behind the Collaboratory is the husband and wife team of Khabir Salahadyn and Ceri Jones Salahadyn, dedicated, not only to making art but developing and applying tools to equip citizens engagement in productive and inspiring endeavors, making productive and inspired agents in our social and economic societies!

One of the many phrases Ceri & Khabir both, align and aspire to was said by one of the worlds great Master Builders, Antonio Gaudi, who said:"To be Original one must first know the Origin". For the life long learning and integrity of the work produced by the the Salahadyn's, Origin is vital to their understanding and hungrily sought at every opportunity, weaving origin into the fabric of everything they do as they simultaneously intersect through the origin of the Arabic name Khabir meaning "Aware" and the origin of the Welsh name Ceri meaning "To Love".

The diversity and range of the Salahadyn's talents are being continually explored and fused within the intersection of The Collaboratory space and offered to create and apply unique solutions to the most complex of problems.


Recently I met Ceri and Khabir at their home office. They call it the Collaboratory. Before I arrived, I had these images in my mind of how I thought it might look. I knew it had been a fire station some years back. And how appropriate for Khabir, who's medium is fire. I imagined... Well, it was nothing like what I imagined. Instead, it was this massive garage with no windows or painted drywall, it was extremely raw yet fully functional. All of the furniture was outfitted with casters in order for it to be moved at a moments noticed. It was like a universe, where change is constant and shifts are made to give birth to the new. There were aluminum sculptures with cascading water... Or maybe they were creative juices flowing down front of them. I was invited to stick my hand in. Now I regret that I forgot to. There was a dominant piece in the corner that stood as an anchor, proud and aware of its power, I even saw a furry moon glowing up above in the atmosphere of these creative's.
We sat down sipped tea as light music danced in the background. I soaked in the words as Khabir communicated his burning passion to create. He explained process and the need to constantly expand outside of what has already been done. Then his wife Ceri would chime in, almost on cue, and add the finishing touches to a verbal masterpiece. I realized that I was before great "men" and that there was room for me there. We continued to exchange gifts through the evening and I left realizing that I had been a witness to the power of an idea called the Collaboratory.
Mandle Rivers Rousseau
Owner of Control FREQ
Controlfreq.net
Working Art was originally developed by Khabir Salahadyn to continue his life, long exploration of the intersection between art and architecture. Starting at an early age, Khabir's understanding of materials has taken him through the realms of cardboard and salvaged mechanical components to specializing in manipulating metals and other substantial and sustainable minerals into sculptures of Working Art structures, re-inventing, "Interactive Hard Art". A member of the Colorado chapter of the American Institute of Architects, Working Art specializes in building beautiful additions to your property's environment that are functional, artistic, often educational and always thought provoking. Creating Works of Art that become an applicable integration and addition to your daily life in every way.


In service of the infinite potential within the realms of Art - Industry - People - Business - People the Collaboratory also houses The Whole Way, a service organization offered as an extension to Ceri's 20 year experience that spans across an extensive range of International business and leadership experience within Industry. Ceri is passionate about the potential effectiveness that organizational and balanced leadership can have in the world and is deeply engaged in that process. As The Whole Way offers a vehicle to realize more potential, The Collaboratory offers a further extension that will work with you to find a way to incorporate hands-on art courses, as well as tangible representations of your visions, that can be weaved into the fabric of your personal and corporate environments. "Making Tangible Ways", The Whole Way.


Fans of Working Art can join them in a variety of instructional classes and team building workshops, such as "Sparks of Creativity", "You Will Weld" and more www.facebook.com/makingideastangible. After you've spent a short time learning the essentials of welding, the team at the Collaboratory's Ability Center will help you decide where to turn next with your hands on talent and how to apply it to your existing repertoire. As part of their holistic approach, the Salahadyn's also offer counseling services to help you develop your personal road-map to follow your dreams to success. The Ability Center promotes a firm belief in readying and supporting people from all walks of life for sustainable employment and long-term prosperity. It is refreshing to see the culmination of creative prowess, hands-on structural employment training, strategic navigation systems and team building with fire, all under one roof!
Fans of the Collaboratory should visit the online boutique, with a wide array of items for purchase ranging from jewelry, accessories, handrails, wall installations, and more, all made at The Collaboratory by the Salahadyn's and the Working Art crew. Perhaps most beautiful, and useful, are the stunning Water Sculptures (that are also perfect humidifiers) they call "Water Windows". The combinations of aluminum, glass, steel, bronze, and various woods create functional art installations in any place within your home, educational or business environment.


Our Vision
"Making Ideas Tangible" that work to communicate and embody the vitality of expression and support "Making a Tangible Way". That enables functionality and communicates visions, missions, values and goals. Forms and connections that relate a universal language. Creating a satisfying inevitability, that can be sensed by all and further create an understanding that is honored by time and offers an orientation to corporations, institutions, communities, public and private space environments.


Our Mission
To serve the full potential of Working Art and The Whole Way creating unfolding value, within the process of "Making Ideas Tangible".Through impeccable service, understanding, creativity, ability and collaboration.

Our teams aim, is to use our individual and collective integrity, gifts, ability and capacity to fully appreciate the Privilege of "Making Ideas Tangible" embrace the Responsibility of the Working Art forms we make and the advice we share as we "Make Tangible Ways", The Whole Way.


Our philosophy
We believe that it is the perpetual systems we live within that creates our environment and our state. Therefore, by intentionally creating both your environment and our state we are consciously feeding the perpetual systems that allow us to do and be more.

Our aim is to use the minerals and elements to create real forms, that serve the vitality of expression within our perpetual systems. As well as supporting the leaders within systems, that are being evolved, transformed and created within our communities, corporations, institutions, public and private spaces.


We are, Artists, Fabricators and Makers:
Makers
Thinkers
Artists
Teachers

Designers

Integrator s

Producers
Inventors
Strategists
Advisers
Fabricators
Instructors
Certified Structural Welders


We "Make Ideas Tangible" for:
Artisans
Interesting Individuals
Public and private spaces
Corporations
Inventors
Communities
Developers
Architects
Engineers
Designers
Residential and commercial builders
Leisure and recreation
Education facilities and institutions
The built environment